PVC coated welded wire mesh fencing is made of low carbon steel wire, which has the features of high strength, beauty, uneasy deforming, quick and easy installation. They are widely used as protective belt in highway, railway and bridges, as security fence in airports, harbor, wharf and living sites. They are also used in city government, parks, lawn, zoos, lakes, roads and industrial sites for protection and isolation. Wire mesh fencing can also be found in hotels, supermarkets, recreation area for decoration of protection.
Welded wire mesh fence is a combination of wires in the horizontal and vertical direction welded at their junctions to provide a rigid wire mesh fence. A number of differing designs are manufactured from 3mm to 8mm wire at varying spacings for economy or strength. Styles with minimum horizontal bars widely spaced are used to restrict or deny climbing. Most curvy welded fence is supplied in a "hot galvanized" finish, due to their exposure to the elements and particularly salt laden atmospheres. However, for a more pleasing effect they can be powder coated in a range of popular colours.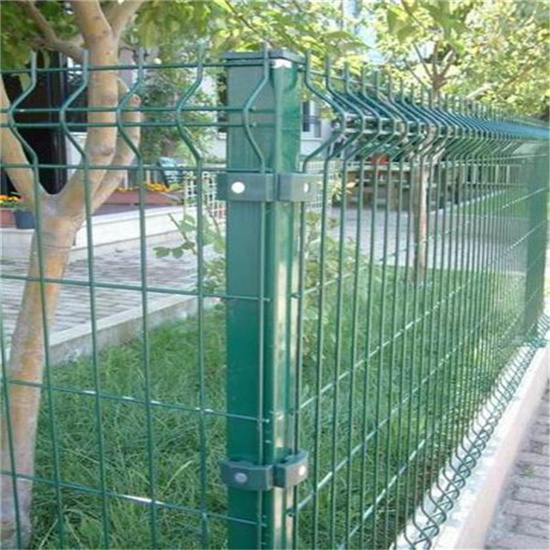 1. Material: Low carbon steel wire, galvanized wire and stainless steel wire.
2. Processing of curved wire fence: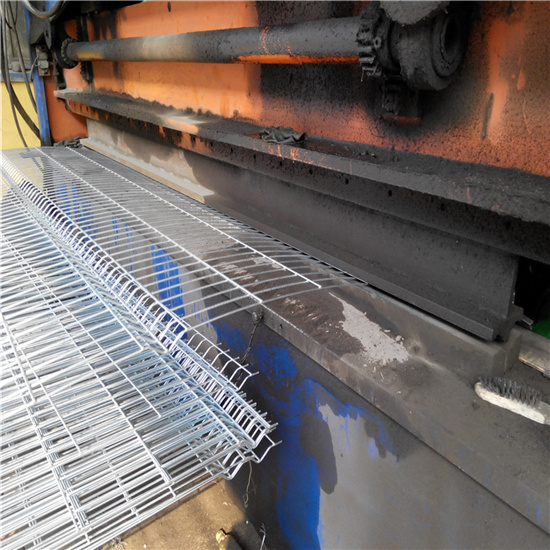 3. Wire Mesh Fence Panel With Square Post:
Panel:
Using high quality Iron Rod as raw material, the welded panel, after galvanization, Powders Primer, and Powders top coating; it can resist the corrosive and ultraviolet radiation very strongly. The thickness of powder coating is 100-120 microns usually. The choose wire diameters are 2.0-8.0mm., It obtains high strong powers to resist the construction.
Fence size: 200 mm x 50 mm x 2.5 Meters x from 630mm - 2630mm or available on request.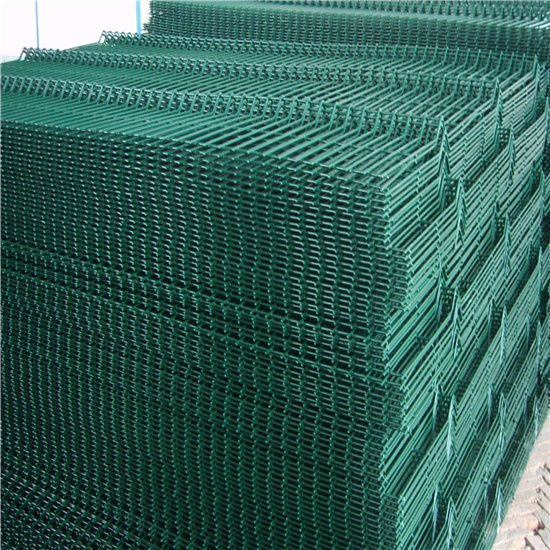 Post:
This system usually choose Square Post (50*50mm, 60*60mm), Rectangular Post (80*60*2.5mm, 120*60*3mm), with the high strength and so on. With plastic caps or Roofing rainhat.The finished surface usually is Galvanized and Powder coating, or alternatively.